JetBlue continues to grow its European presence on the back of its 5th daily service from London with the announcement of entering BSP in France. French agents will now have GDS access to book JetBlue's extensive network across North America, Latin American and the Caribbean.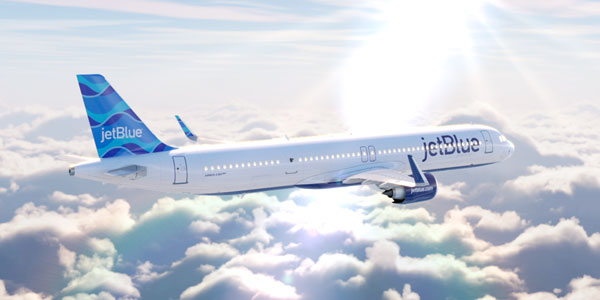 On the back of this announcement Discover the World have been appointed as GSA partner in France. JetBlue's French sales team will be represented by Aurélie Trouillard, Senior Sales Manager and Elvire Lunianga, Inside Sales, both based in Paris and with extensive knowledge of the French trade and the transatlantic market.
In addition, JetBlue announces the launch of a French travel trade focused website (jetblue-fr.agentworld.com) specifically designed for the trade. This site includes content about JetBlue products and services, and is a 'one-stop-shop' for everything agents need to know about JetBlue and our future flights between France and the US.
Aiden Walsh, Discover the World Head of Airline Partnerships and Development commented, "We are delighted to grow our partnership in Europe with JetBlue. Our award winning UK trade sales and marketing team have done a fantastic job to establish the airline who are now operating 5 daily flights from London! Aurelie and her team now look forward to working with our French trade partners to replicate our UK success."
Maja Gedosev, JetBlue's General Manager for Europe said, "We are extremely excited about bringing JetBlue's transatlantic experience and lower fares to the French market. The work we have done in the UK with our partner Discover the World has been very successful and we are confident that the French Customers and travel trade will be equally excited to try our fresh take on transatlantic flying. I am personally very excited about working together with Aurelie and Elvire in France, ensuring we successfully position JetBlue with key trade and industry stakeholders in France."
About JetBlue
JetBlue is New York's Hometown Airline®, and a leading carrier in Boston, Fort Lauderdale-Hollywood, Los Angeles, Orlando, and San Juan. JetBlue carries customers to more than 100 destinations throughout the United States, Latin America, Caribbean, Canada, and United Kingdom. For more information and the best fares, visit jetblue.com.
About Discover the World
Discover the World has earned a reputation as an innovative global sales representation leader in the travel industry through a worldwide network of 85 offices in more than 60 countries. With a portfolio of over 100 clients utilizing its sales, marketing and business process outsourcing services, the work of Discover has a direct positive impact on the growth of our clients and trade industry partners every day.
For more information about Discover the World, visit discovertheworld.com, or call (480) 707-5566